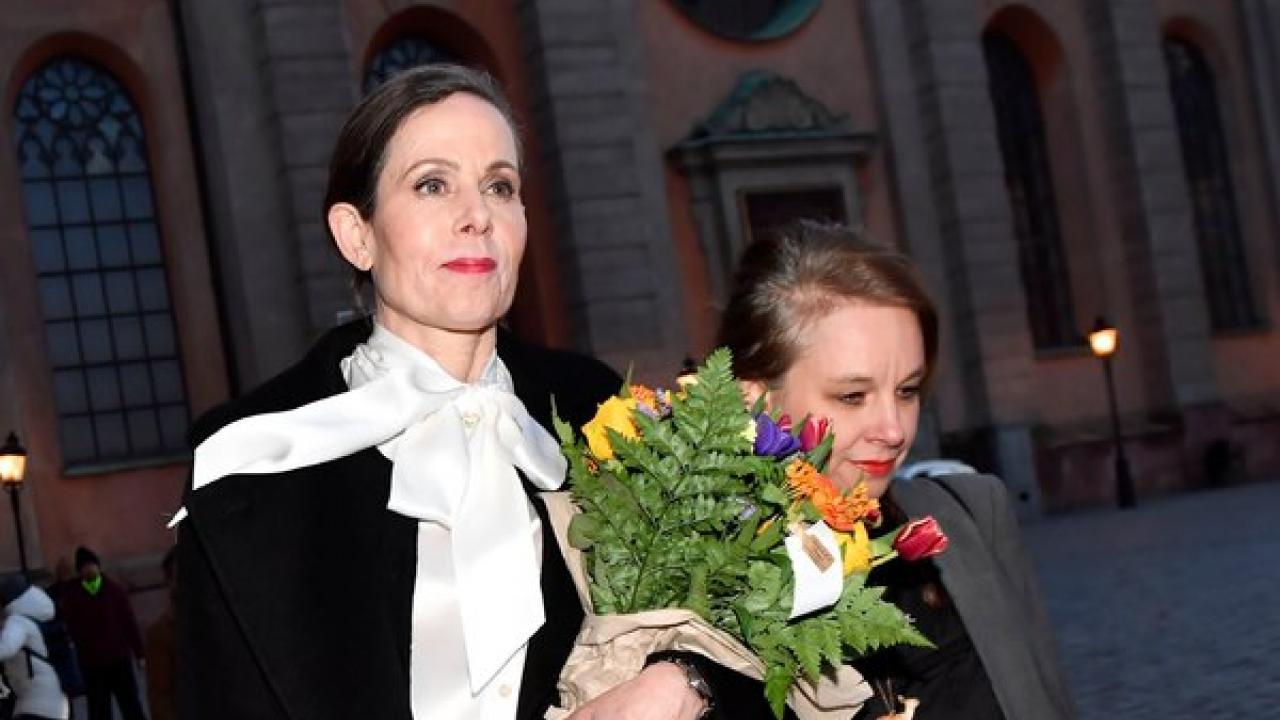 The first woman to lead the body that awards the Nobel Prize in Literature was forced out on Thursday, a stunning casualty in a sexual abuse and harassment scandal that has threatened to sully one of the world's most acclaimed cultural honors.
Since 2015, Sara Danius, a literary scholar and the first woman to lead the body, had been the permanent secretary of the Swedish Academy, which was created in 1786 and has awarded the Nobel Prize in Literature since 1901. She was ousted on Thursday from her role as permanent secretary — the de facto public face of the literature prize — as part of a feud that has bitterly divided the academy's board.
The academy has been caught up in the matter since November, when the newspaper Dagens Nyheter reported that at least 18 women had accused Jean-Claude Arnault, a major cultural figure, of sexual assault and harassment. Mr. Arnault is married to the poet Katarina Frostenson, a member of the academy, and together they run a private cultural club, called the Forum, that has received money from the academy.
The newspaper reported that Mr. Arnault had been accused of mistreating women at the club and at academy-owned properties in Stockholm and Paris over 20 years. It also reported that Mr. Arnault had leaked information about the winner of the prize seven times since 1996.
Three members quit in protest when an independent investigation called for the academy to file a police report for the financial irregularities identified. The ouster of Ms. Danius represented a backlash by men. "A headstrong woman is not what they are used to in the Swedish Academy."
The Swedish police are looking into the allegations.
To read the full article by Christina Anderson, visit The New York Times.
Category